Image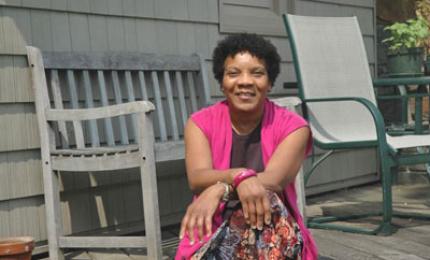 Frankie's Official Bio
Short Version
Frankie Y. Bailey, PhD is a professor in the School of Criminal Justice University at Albany (SUNY). She studies crime history, and crime and mass media/popular culture and material culture. She is the author of five mysteries featuring amateur sleuth Lizzie Stuart and two police procedurals novels featuring Albany police detective Hannah McCabe. For more information see her website: http://www.frankieybailey.com and https://www.albany.edu/scj/faculty/frankie-bailey
Long Version
         Frankie Y. Bailey is a "crime professor". She is a PhD and tenured full professor in the School of Criminal Justice, University at Albany (SUNY). She studies crime and justice in American culture, focusing on crime history, mass media/popular culture, and material culture. In her other career, Frankie is a mystery writer. Whether she is engaged in academic research and non-fiction writing or researching and writing crime fiction, Frankie's mantra is "dig deeper." She believes, "Every crime deserves context." When making presentations to her varied audiences, she strives to engage, inform, and serve as a catalyst for lively discussions about social issues.
           Frankie is the author, co-author, or co-editor of a number of books on crime and media/popular culture and on local history. Her most recent scholarly publication is Crimes of the Centuries: Notorious Crimes, Criminals, and Criminal Trials, a three volume encyclopedia co-edited with Dr. Steven Chermak. She is the author of five mystery novels featuring Southern crime historian Lizzie Stuart (Death's Favorite Child, A Dead Man's Honor, Old Murders, You Should Have Died on Monday, Forty Acres and a Soggy Grave), and two alternate history police procedural novels featuring Albany, New York police detective Hannah McCabe (The Red Queen Dies and What the Fly Saw).
           Frankie is currently at work on a non-fiction book about four hundred years of dress and appearance in American crime and justice. She is also working on a historical thriller set in 1939 and her next mystery novel.
           Frankie is the project director of the Justice and Multiculturalism in the 21st Century project in the School of Criminal Justice (UAlbany). For more about Frankie's academic work and activities, visit https://www.albany.edu/scj/faculty/frankie-bailey